About

The United States Soo Bahk Do Moo Duk Kwan Federation® and Foundation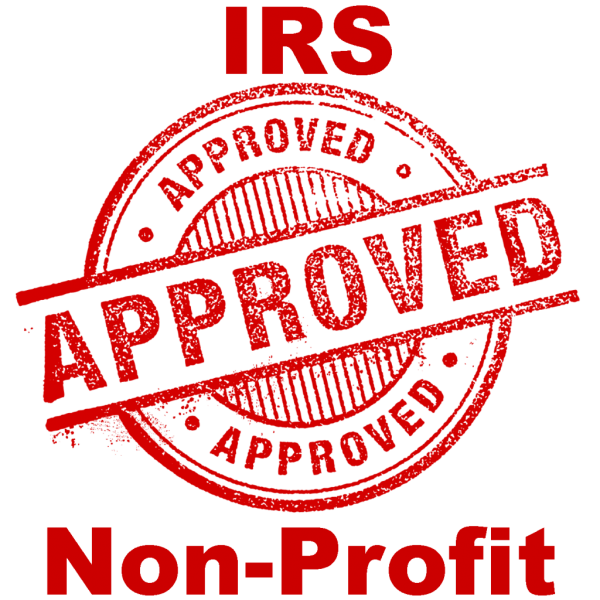 The United States Soo Bahk Do Moo Duk Kwan Federation® was chartered in 1976 as an IRS approved nonprofit member's organization.
Moo Duk Kwan® Founder Hwang Kee told us that his original motivation for establishing the Moo Duk Kwan® in 1945 was to help human beings improve their Neh Gong (Internal power), Weh Gong (External power) and Shim Gong (Spiritual power) which would enable them to improve their relationships with others and thus help them contribute a positive energy toward world peace through their study and practice of the Soo Bahk Do® martial art in Moo Duk Kwan® dojangs.
Click To Help Preserve The Moo Duk Kwan® Legacy
When the founding members structured the U.S. Federation and more recently when the Federation's Board formed the U.S. FOUNDATION, they did so based on Founder Hwang Kee's original intentions for his art and did so in a manner that would insure the Federation's activity and the FOUNDATION'S activity is properly recognized by U.S. law.
In order for the Federation to qualify for 501(c)(4) not-for-profit status, the IRS code states:
"To establish that your organization is organized exclusively for the promotion of social welfare, your organization must operate primarily in a way that furthers the common good and general welfare of the people of the community (such as bringing about civic betterment and social improvements in some way)."
In order for the FOUNDATION to qualify for 501(c)(3) charitable not-for-profit status, the IRS code states:
"To be tax-exempt under section 501(c)(3) of the Internal Revenue Code, an organization must be organized and operated exclusively for exempt purposes set forth in section 501(c)(3), and none of its earnings may inure to any private shareholder or individual. In addition, it may not be an action organization, i.e., it may not attempt to influence legislation as a substantial part of its activities and it may not participate in any campaign activity for or against political candidates. Organizations described in section 501(c)(3) are commonly referred to as charitable organizations."
The Federation's founders and the Board Directors forming the FOUNDATION knew that non-profit institutions do something very different than business or government.
Peter Drucker states in his book, "Managing The Non-Profit Organization" that:
"The "non-profit" institution neither supplies goods or services nor controls. Its "product" is neither a pair of shoes nor an effective regulation. Its product is a changed human being. The non-profit institutions are human change agents. Their "product" is a cured patient, a child that learns, a young man or woman grown into a self-respecting adult; a changed human life altogether.

The non-profit institution is not merely delivering a service. It wants the end user to be not a user but a doer. It uses a service to bring about change in a human being.

Giving is necessary above all else so that the non-profits can discharge the one Mission they all have in common: to satisfy the need of the American people for self-realization, living out our ideals, our beliefs, our best opinions of ourselves. To make contributors out of donors means that the American people can see what they want to see-or should see- when each of us looks at himself or herself in the mirror in the morning: someone who as a citizen takes responsibility. Someone who as a neighbor cares.

Non-profit institutions exist for the sake of their Mission. They exist to make a difference in society and in the life of the individual. They exist for the sake of their Mission and this must never be forgotten.

Non-profit Institutions depend heavily on volunteers to deliver the catalyst of change that results in its "product" (changed human beings) and therefore cannot command them. The non-profit Institution must inspire, motivate, encourage, and recognize those whom it depends on to accomplish its particular goals and ultimately its Mission."
Perhaps Founder Hwang Kee's personal life experiences with oppression and war in Korea at a very early age gave him a keen understanding of the unfortunate consequences of human conflict and helped him forge the Moo Duk Kwan® philosophy & discipline which he taught relentlessly from 1945 until his passing when he entrusted his successor H.C. Hwang Kwan Jang Nim and the U.S. Federation to continue doing so.
Or perhaps those harsh, early life experiences gave him a wisdom and insight well beyond his years which resulted in his vision for the Moo Duk Kwan® and its practitioners.
Whatever his inspiration, he clearly expressed that our Federation is, "to continue to develop as a "Moo Do" organization while developing an atmosphere of courtesy, respect, friendship and brotherhood that will improve human relations world-wide and contribute to world peace. "
This is the Mission we are charged with and which we must never forget.
The U.S. Soo Bahk Do Moo Duk Kwan FOUNDATION is the Federation's most recently implemented means for increasing our resources that can be applied toward our pursuit of these lofty mission objectives.
As Federation members and FOUNDATION supporters no one will make us do these things, rather our leaders will show us how to do these things and encourage us to follow their personal example, because only we can change ourselves and become an "action" oriented person or a "doer".
These are the reasons why the Federation and the FOUNDATION are non-profit organizations.
Phil Duncan
Help Preserve the Moo Duk Kwan® Legacy

Your generosity can create your own personal legacy
Moo Duk Kwan® Members or Alumni who care about the authenticity and legitimacy of your lineage are invited to help us preserve it.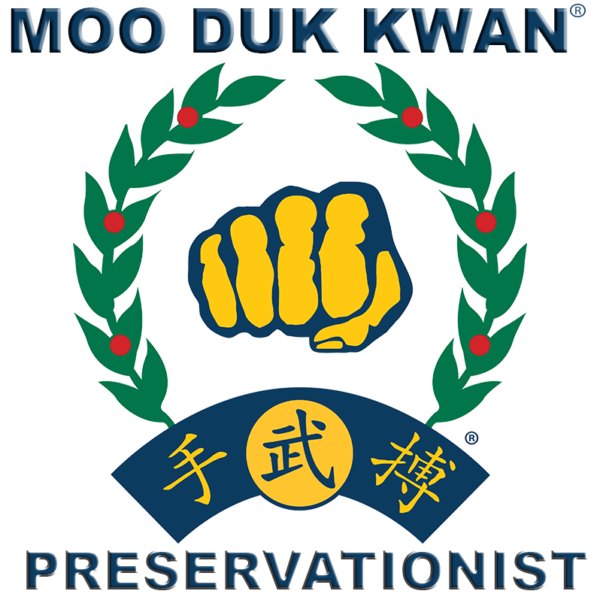 For a limited time supporters who commit to a total donation of $3000 (even when paid in installment payments below) qualify to be listed in Founder Hwang Kee's autobiography as a Moo Duk Kwan® Preservationist when it is published.
If you are a Lifetime Member of the United States Soo Bahk Do Moo Duk Kwan Federation®, then you can donate the difference between what you paid for your Lifetime Membership and the $3000 threshold and be listed as a Moo Duk Kwan® Preservationist in Moo Duk Kwan® Founder Hwang Kee's autobiography.
Please Contact HQ To Donate (888) SOO-BAHK
---
MOO DUK KWAN® PRESERVATIONISTS
United States Soo Bahk Do Moo Duk Kwan Federation® Members (collective contributions)

Greg Bryan, Sa Bom Nim Arizona

Steve Politti, Mr., Arizona

Bill Milberger, Sa Bom Nim, Texas

Harry Lade, Sa Bom Nim, Oklahoma

Phil Duncan, Sa Bom Nim, Texas

Ed Horni, Master, Texas

Ron Williams, Sa Bom Nim, Texas

Kris Poole, Sa Bom Nim, Texas

Charles McCartney, Sa Bom Nim, Colorado

Jeff Moonitz, Sa Bom Nim Colorado

Andy Arvidson, Sa Bom Nim, Washington

Colette Arvidson, Sa Bom Nim, Washington

Chuck Smith, Sa Bom Nim, Oregon

Ted Mason, Sa Bom Nim, California

Bill Toomey Master (Kyo Sa Nim), Washington

Miramar Martial Arts, California

Dave Kingman, Sa Bom Nim, Mississippi

Perry Araeipour, Sa Bom Nim, California
YOUR NAME HERE
YOUR STUDIO NAME HERE
YOUR COUNTRY NAME HERE
You can also save the Federation the online processing fees by mailing your check to:
Moo Duk Kwan Legacy
United States Soo Bahk Do Moo Duk Kwan Federation
20 Millburn Ave Floor 2
Springfield, New Jersey 07081
OR for a Tax deductible donation:
Moo Duk Kwan Legacy
United States Soo Bahk Do Moo Duk Kwan FOUNDATION
20 Millburn Ave Floor 2
Springfield, New Jersey 07081
Thank You!
By The Time You Read This...
Kwan Jang Nim H.C. Hwang, Larry Seiberlich Sa Bom Nim, Dae Kyu Chang Sa Bom Nim and others will be headed to, or already in Scranton, PA for a Federal court trial on February 9th, 2015 to defend Founder Hwang Kee's Moo Duk Kwan® legacy from those who seek to claim it as their own.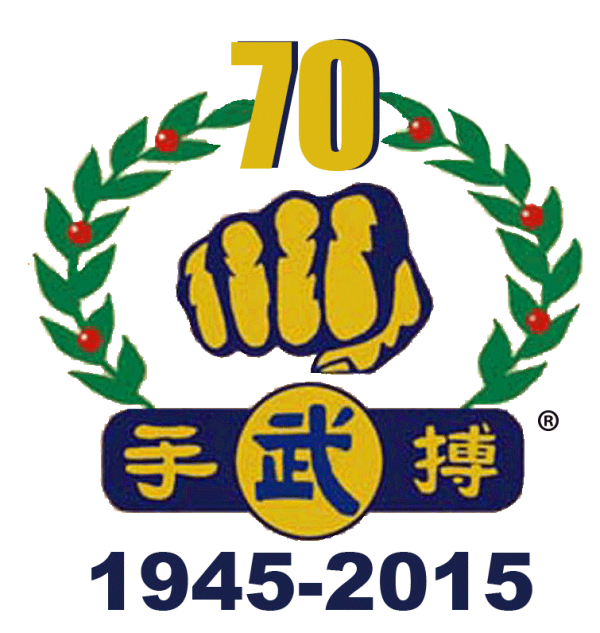 The generous support of members like you has made it possible for the Federation to mount this critical defense of the Founder's legacy and our identity and your strong financial support is still needed to win this battle.
If you have already donated, THANK YOU!
If you have not yet donated, PLEASE DO.
In either case, at this crucial time we ask you to consider making a significant donation to the preservation of the Moo Duk Kwan® identity. Check off a box on your membership renewal form that includes an additional donation or make one by calling Headquarters, or mailing it in or donating securely online at http://soobahkdo.com/moo-duk-kwan-identity-defense-faq/  or tell us the amount you want to donate in the instruction box at the bottom of the online membership renewal form at https://soobahkdomoodukkwan.com
For a limited time when you make a $3000 donation your name will be published in Founder Hwang Kee's autobiography as one who gave generously when it mattered most. You can even make this generous contribution over time by entering your preferred monthly contribution amount and clicking the donate button below right now.
When you complete your total contribution before the book publishes, you will be included. (Publication date has yet to be determined, so you have time.)
When you make your first contribution, your name will be added to the list of:
MOO DUK KWAN® PRESERVATIONISTS
---
We trust you understand what's at stake and thank you in advance for your additional generous financial support. Should you have questions or require additional information, please reach out to your elected Board Director or call Headquarters.
SPECIAL CONTRIBUTION –  Call it in or donate online or mail it. You can download the contribution form below.
THANK YOU!
Personal Legacies
The Song of the Sip Sam Seh states, "…Give awareness and purpose to every movement…" and these two members  did exactly that.
Both men were dedicated practitioners during their lives and yet their living actions did not fully demonstrate the depth of their dedication and support for the Federation and our art.
Click  on their photos to learn more about their personal legacies.